News, what we've been working on:


The Arkansas Recyclers Association (the "ARA") was founded in 1989 by leaders in Arkansas' recycling industry to advocate for recycling throughout the state.
Current Legislation:

AR_MetalLaw130429 (pdf file)
-- Arkansas Metal Scrap Statute
2651-506
-- The Recycling Tax Credit Statute.
Regulation No. 16
-- Arkansas Department of Environmental Quality regulation concerning the implementation of the Recycling Tax Credit Statute.
Scrap Theft Statute
.
Join
the ARA today, so we can continue to advocate for more laws and regulations such as these to support our state's recycling industry.
Below you can review the Arkansas Environmental, Energy and Water Law Blog to keep current on the latest infomation.
The ARA, with strong support of its members, we have the opportunity to make a strong impact in the recycling industry across the state. The Association Needs your support for our industry and offer you to join in offer a strong clear voice. Your membership in the Arkansas Recyclers Association you will ensure that your interests in legislation, regulations and business issues will be represented.
For even more information just
click on the logo to check out the ISRI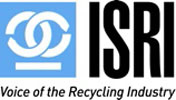 ARA Officers


President

Josh Shemper
Tenenbaum Recycling
Group

Secretary &
Treasurer

Haley Glick
Tri-State Iron and Metal
Company